If you're looking for a great place to grab a slice of pizza in the Newport area, look no further than Dom's New York Style Pizzeria. With a menu full of delicious pizza and Italian specialties, Dom's has something for everyone.
Their pizzas are hand-tossed and baked fresh, resulting in a crispy crust and fresh toppings. Whether you're in the mood for classic toppings like pepperoni and sausage or something a little more unique like chicken and broccoli or buffalo chicken, you'll find something to love on the menu at Dom's.
In addition to their pizza, Dom's also offers a variety of other Italian specialties, including pasta dishes, subs, and salads. Some popular menu items include the chicken parmesan sub, the baked ziti, and the Caesar salad.
One thing that sets Dom's apart from other pizzerias is its commitment to using high-quality ingredients. From the fresh toppings on their pizzas to the meatballs in their pasta dishes, every item on the menu is made with care and attention to detail.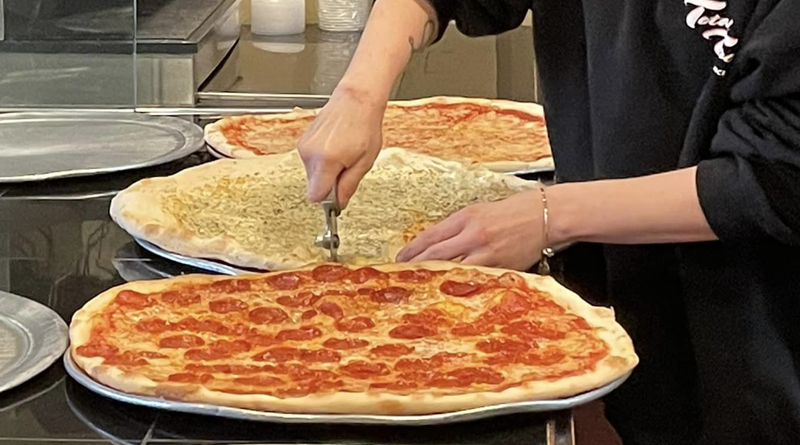 But it's not just the food that makes Dom's a great spot to grab a bite to eat. The welcoming atmosphere, friendly staff, and convenient location make it a favorite among locals and visitors alike.
Whether you're dining in, getting takeout, or having your food delivered, you can always count on Dom's for delicious and satisfying meals. So the next time you're in the mood for some great pizza or Italian cuisine, be sure to check out Dom's Pizzeria.
Contact information:
Dom's New York Style Pizzeria
218 W. Market Street, Newport, DE 19804
Phone: (302) 998-7154
Website: https://domspizza.foodtecsolutions.com