In 1681 Charles II, king of England, granted William Penn land in Pennsylvania including the "Lower Three Counties" on the west bank of the Delaware Bay. It wasn't until 1682 that William Penn traveled to the New World landing in New Castle, a statue stands today across from The Arsenal in memory of this event.
The three Delaware counties grew to resent Pennsylvania's Quaker-led assembly and established their own legislature in 1704 in New Castle.  The town would serve as the colonial capital of Delaware from 1704-1777; it moved to Dover during the American Revolution to avoid being taken by the British.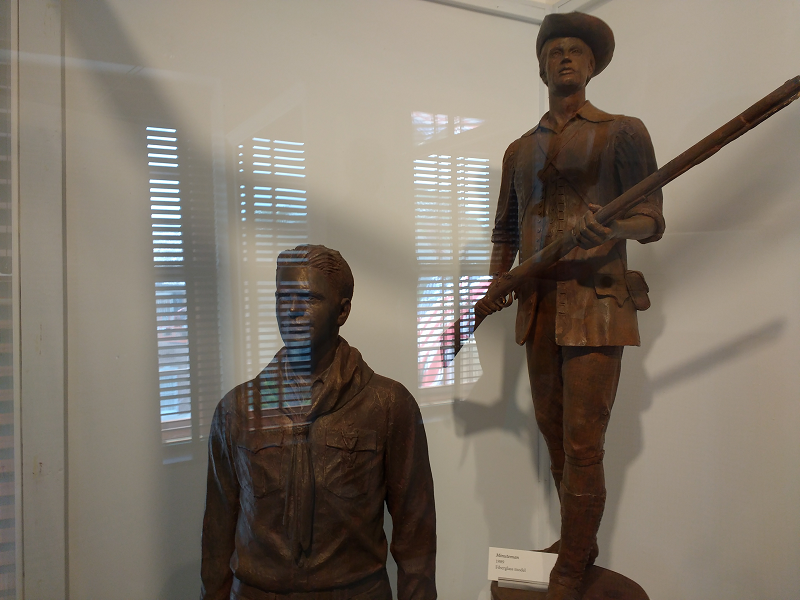 The oldest known Court House that stood in New Castle dates back to 1687, it originally operated as both a courthouse and a seat of government used by the colonial assembly. A prisoner trying to escape started a fire inside the building in 1729 destroying the earlier Court House; visitors can view the foundation of it during their visit. The current standing Court House, built in 1732, served as the meeting place from 1732-1777 for the state's colonial assembly. The Lower three Counties were represented by Thomas McKean, Caesar Rodney, and George Read at the First Continental Congress in 1774 and the Second Continental Congress in 1775-76. However, George Read refused to vote for independence so Thomas McKean asked Caesar Rodney, to ride overnight from Dover, Delaware, to Philadelphia to cast his vote in favor of independence and break the Delaware delegation's tie.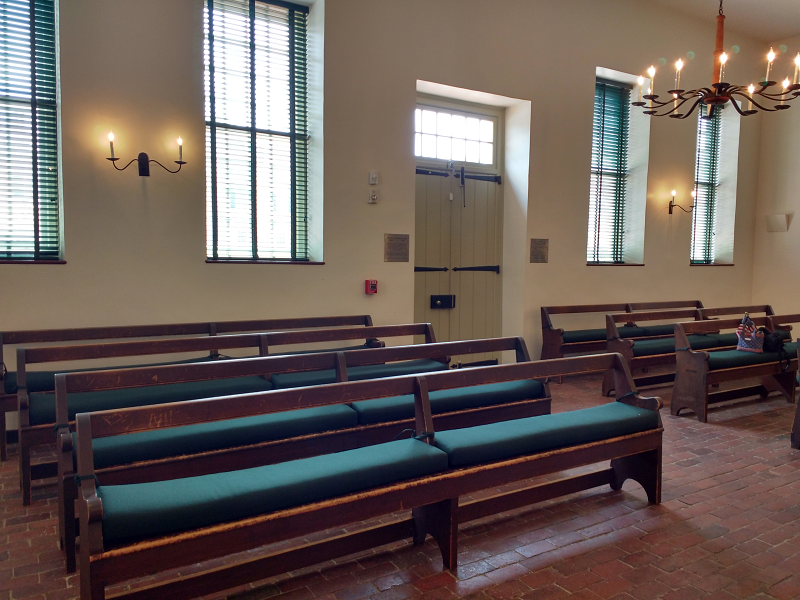 The Delaware Assembly voted on June 15, 1776 inside the Court House to separate from England and Pennsylvania, creating the Delaware State. The Court House continued to hold regular state and federal proceedings until 1888, and while the Court House still remains active it is rarely used today. One of the building's most famous federal proceedings was a series of trials for violating the Fugitive Slave Act, in 1848, of prominent abolitionists and Underground Railroad conductors Thomas Garrett, a close friend and ally of Harriet Tubman, and John Hunn. Both men were found guilty and were issued hefty fines.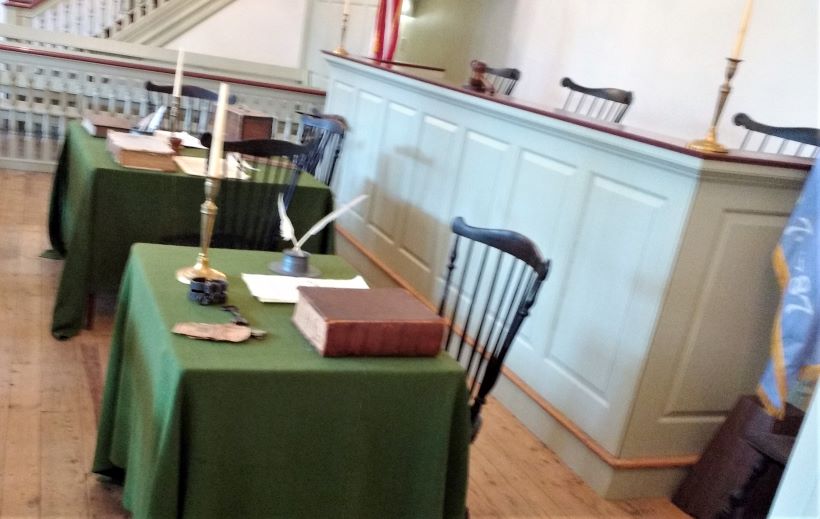 The Green behind the Court House still serves as its original purpose, a place for public forums and town activities, as originally laid out by the Dutch. The Sheriff's House, adjacent to the Court House, was constructed in 1857 to serve as a home to the Sheriff and Delaware's first prison until 1902. The jail cells were closed off from the rest of the building until the 1950's for Local Law Enforcement to use. The rest of the building was rented out as a Men's Club until 1966. For the next 20 years, the City leased the building out from the State to serve as the Police Headquarters. After two decades of vacancy, the building was donated in 2013 to the National Park Service by the State of Delaware.