If you're looking for authentic Mexican food look no further than Fiesta Maya Mexican Grill. Located at 652 E Chestnut Hill Road, in Newark, this restaurant is a must-visit for anyone who loves Mexican cuisine.
When you step into Fiesta Maya Mexican Grill, you'll be greeted with a warm and friendly atmosphere. The restaurant's decor features bright colors, traditional Mexican artwork, and music that will transport you to Mexico. The cozy and comfortable ambiance is perfect for a casual meal with family and friends.
But the real star of the show at Fiesta Maya Mexican Grill is the food. The menu is extensive, offering a wide range of classic Mexican dishes like tacos, burritos, fajitas, and enchiladas, as well as vegetarian options. Each dish is prepared fresh to order, using only the highest quality ingredients.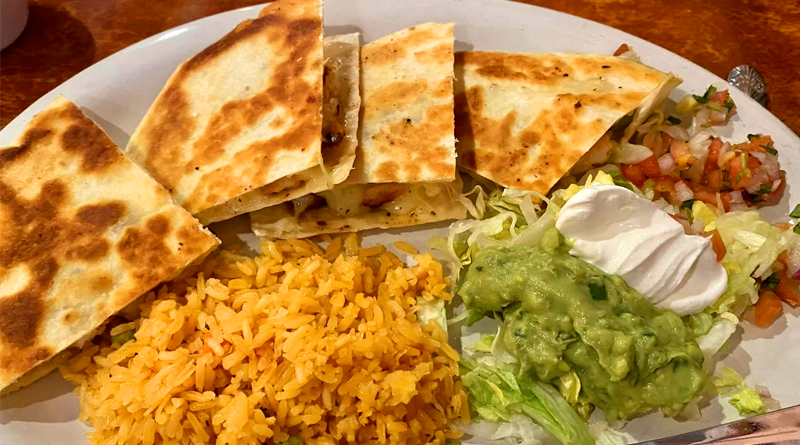 One dish that customers rave about is the carne asada, a flavorful grilled steak that's juicy and tender. The dish is served with refried beans, avocado, tortillas, and salad, making it a satisfying and filling meal. Another popular dish is the shrimp fajitas, which come sizzling hot and bursting with flavor.
If you're in the mood for something lighter, the vegetarian burrito is a great option. Packed with fresh veggies like peppers, onions, and zucchini, this burrito is a delicious and healthy choice.
But no matter what you order, make sure to save room for dessert. The churros are a crowd favorite, with crispy, cinnamon-sugar-coated dough that's warm and gooey on the inside.
In addition to the delicious food, Fiesta Maya Mexican Grill is known for its excellent customer service. The staff is friendly, welcoming, and always happy to help with recommendations and special requests.
Whether you're looking for a fun night out with friends or a family-friendly restaurant for a special occasion, Fiesta Maya Mexican Grill has something for everyone. The restaurant is open for lunch and dinner, and they also offer takeouts.